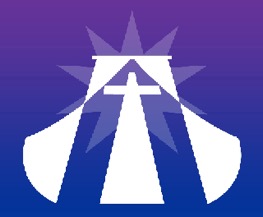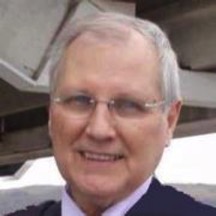 Veil Ministries
-A church without walls-
www.veilministries.org

provides an interdenominational monthly
service in the first week of each month.

We invite you to worship with us.

Malcolm Westwood
---------------------------------------------------------------------------------------------------------





TOMB FOR SALE
There's a sign which hangs near Calv'ry-
Outside an empty tomb,
'For sale with vacant possession
Without the usual gloom.'
The tomb is in good condition
Used only for three days,
Inspections are gladly welcomed,
It's perfect for short stays;
Appointments are very easy,
The stone is rolled away,
The entrance is unrestricted,
Sunday is 'Open Day'!
The sale is quite unexpected,
And some would say unique,
The body yet has not been found,
No matter where they seek;
There's a bonus for the buyer-
The grave clothes are still there,
The man who died left a message:-
'I've better things to wear!'
Apparently his father came
And raised him from the dead,
He promised all who would believe
Eternal life instead;
(That promise does not help to sell
A tomb that cannot close!)
It's just a place we will pass through
As every Christian knows!
From womb to tomb, to heaven's heights
His mission is complete.
And Jesus comes this Easter Day
His followers to greet.
We stand before that open tomb
Where once the Saviour lay;
We know for certain he's alive
This resurrection day!

(Malcolm Westwood)
——————————————————————————————————————————————————————————————————————————

Veil Ministries was originally produced for those who, for any reason, were unable to attend a church service. If regular church-goers also find the site useful, we are pleased to welcome you, too. The ministry welcomes Christians of all denominations and seeks to share the Christian way of life with those who find they can identify with its ministry.
The title of the web site, 'Veil Ministries' was chosen as a reminder that the sacrifice of Jesus made it possible for us all to have access to God through him. The veil beyond which only the High Priest had been allowed to go, was now torn to give us all access to the holy of holies.

(And, behold, the veil of the temple was rent in twain from the top to the bottom -Matt. 27:51)

FOUNDER

Dr. Malcolm Westwood, the founder of Veil Ministries, has been a minister of religion for over 30 years. He is an internationally acknowledged speaker and is a regular writer for newspapers and magazines both in the UK, where he is based, and abroad. He is an experienced implementer of Church Growth principles and has been employed as a consultant in that field. Gifted in pastoring and teaching he has also written the lyrics of six religious musicals and his songs are sung by the leading choirs throughout the world. Dr. Westwood also holds a diploma in conducting.
You may email Dr. Westwood here.



Contact e mail: veilministries@icloud.com