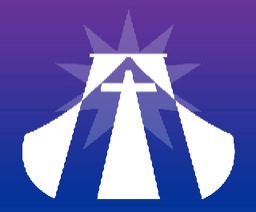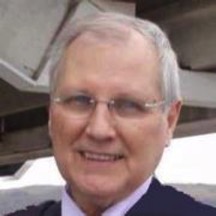 VEIL MINISTRIES
www.veilministries.org

provides an interdenominational monthly
service in the first week of each month.

We invite you to worship with us.

Malcolm Westwood
----------------------------------------------------------------------------------------------------------------------------------------





Veil Ministries was originally produced for those who, for any reason, were unable to attend a church service. If regular church-goers also find the site useful, we are pleased to welcome you, too. The ministry welcomes Christians of all denominations and seeks to share the Christian way of life with those who find they can identify with its ministry.
The title of the web site, 'Veil Ministries' was chosen as a reminder that the sacrifice of Jesus made it possible for us all to have access to God through him. The veil beyond which only the High Priest had been allowed to go, was now torn to give us all access to the holy of holies.
(And, behold, the veil of the temple was rent in twain from the top to the bottom -Matt. 27:51)

FOUNDER

Dr. Malcolm Westwood, the founder of Veil Ministries, has been a minister of religion for over 30 years. He is an internationally acknowledged speaker and is a regular writer for newspapers and magazines both in the UK, where he is based, and abroad. He is an experienced implementer of Church Growth principles and has been employed as a consultant in that field. Gifted in pastoring and teaching he has also written the lyrics of six religious musicals and his songs are sung by the leading choirs throughout the world. Dr. Westwood also holds a diploma in conducting.
You may email Dr. Westwood here.



Just Published



PRICE £5.99 (p&p £1.10 in UK)


WELL VERSED (Volume 2)




£5.99 + 96p p&p or outside UK, postage is £2.65 .

(The weight of the book is 150 gms.)
Cheques-in pounds sterling, please,
payable to Veil Ministries
21 Eclipse Drive Sittingbourne Kent. U.K. ME10 2HR
Tel 01795 428232
or
Order through PAYPAL on the donation page of this web site




ALSO AVAILABLE ONLY THROUGH VEIL MINISTRIES,


DOES GOD SPEAK
TO
ORDINARY PEOPLE?
Colin Springate
shares his experiences
in his book

'GOD ...and ME'
It's interesting…..It's amusing……It's thought provoking
£3.99 + 65p p&p
(Cheques-in pounds sterling, please, payable to Veil Ministries)
and


'WELL VERSED'
Poems by Malcolm Westwood
£5.99 + 96p p&p or outside UK, postage is £2.65 .
(The weight of the book is 150 gms.)
Cheques-in pounds sterling, please, payable to Veil Ministries

--------------------------

Contact e mail:
veilministries@icloud.com